Lecture on Food Loss Countermeasures for Substandard Vegetables at the "Seminar to Support Decarbonization Efforts"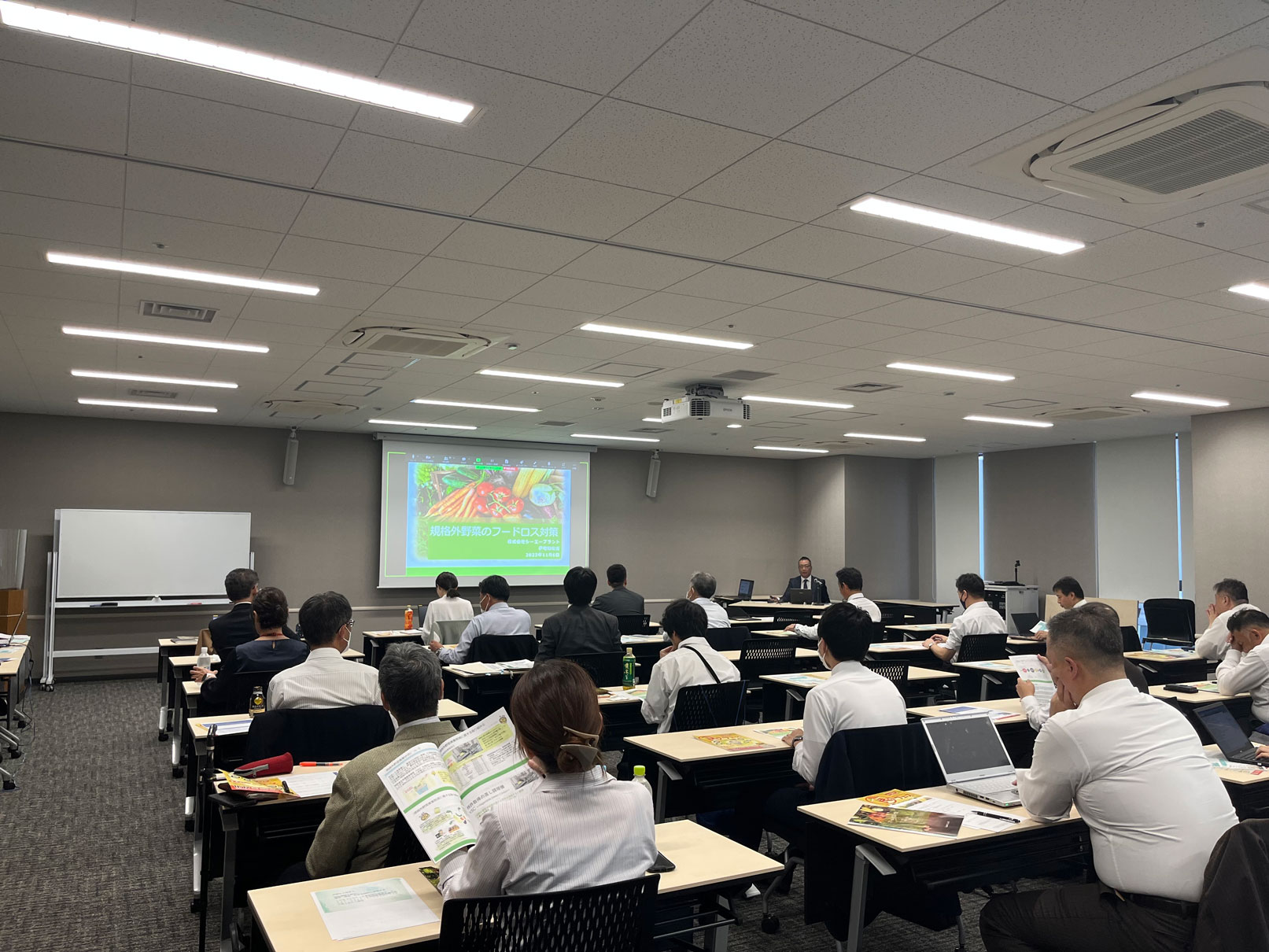 Recently, President Ijichi presented at the "Reverse Pitch - Achieving Decarbonization and Resource Recycling - From the Recycling Industry to the Resourcing Industry" seminar, demonstrating our commitment to decarbonization.
One of the lectures focused on reducing food waste by utilizing substandard vegetables, advancing our plan for sustainable farming and resource recycling. Our company is committed to reducing food waste by reprocessing vegetables that are discarded solely due to their shape or size not meeting industry standards, even if they are of good quality.
Our vision for this seminar is to foster new strategic approaches and cooperative relationships towards creating a sustainable society. For additional details, please refer to the documents available for download below.